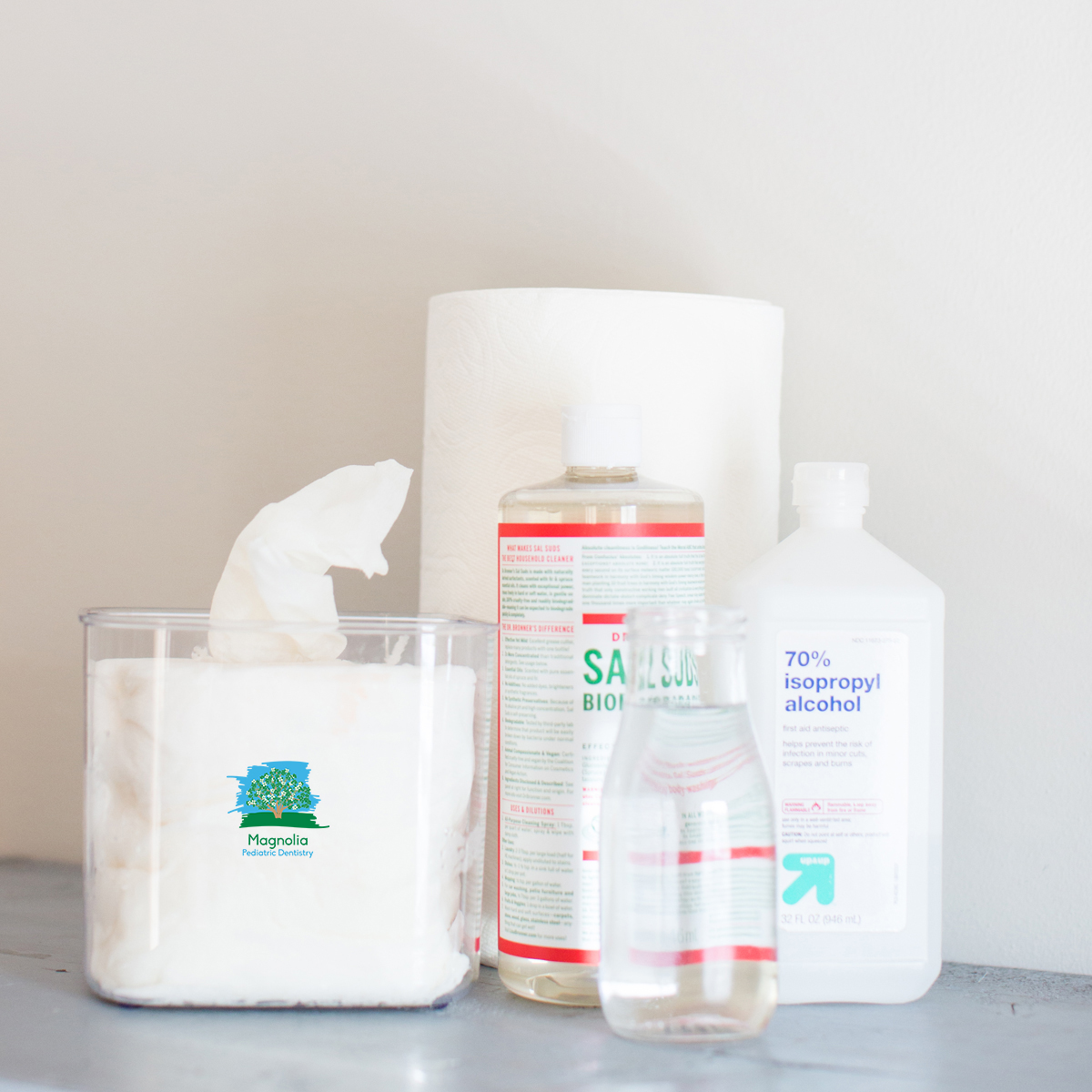 17 Aug

Let's Talk DIY Sanitizing Wipes with Dr. Krista Kunz of Magnolia Pediatric Dentistry in Mt. Pleasant, SC

Among the many things Covid-19 has made more difficult is supplying ourselves with sanitizing wipes. Many stores are out of stock, and it's hard to find them online right now. We wanted to share a way to make DIY wipes.

We'd like to point out that we are not using these wipes in our practice. We are using hospital grade sanitizer approved by the FDA and OSHA. This DIY surface wipe recipe can be used effectively at home and on personal spaces at school.

We want to make sure our hands and surfaces are clean so we can do our part to stop the spread of Covid-19. Below we share instructions for making your own sanitizing wipes.

Step 1: Cut a roll of paper towels in half using a serrated knife. We found that VIVA brand paper towels are easiest to cut without too much fraying.

Step 2: Find an airtight container that can hold the half roll of paper towels.

Step 3: Add 2 cups of water, 1 cup of rubbing alcohol (at least 70% concentrate), and a tablespoon of dish soap to the container.  You can also add a couple of drops of your favorite essential oil to make it smell good!

Step 4: Add the half roll of paper towels. Once it has soaked up most of the liquid, flip the roll so that the other end gets saturated with the mixture.

Step 5: Remove the cardboard part of the roll. You'll then be able to pull up pieces of paper towel easily from the center of the roll.

We're all in this together, and we want to do what we can to support our families.